Welcome to our new internet
banking website
If this is your first time using our new
internet banking website,please click "read more"
to find out how to get started.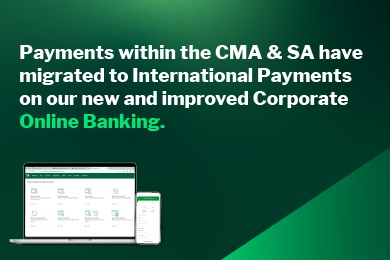 Click here to go to New Online Banking.
Please note that, as of 1 October 2019, cross border electronic funds transfers (EFT) to South Africa, Namibia and Lesotho are affected by regulatory changes. This will possibly delay incoming/outgoing cross border transactions due to additional verification requirements, and only transactions to/from recipient banks that are compliant with the regulation will be processed through internet and mobile banking. For non-participating cross border banks kindly use SWIFT payments.

For more information regarding this matter, kindly engage either your Relationship Manager or Personal Banker. Alternatively, the Customer Contact Centre is available at +268 3278 1999.